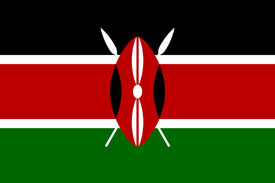 ROADWORTHINESS INSPECTIONS – KENYA
NEWS – Year End Vehicle Age Restriction
READ NOTICE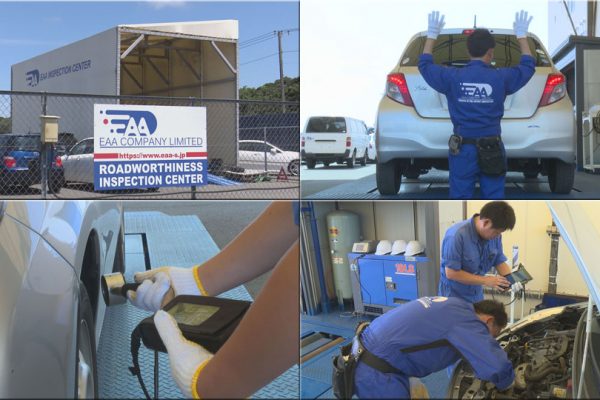 This contracted assignment with the Kenya Bureau of Standards involves the conducting of pre- export road worthiness inspection of used motor vehicles from Japan, United Kingdom, United Arab Emirates, Singapore, Thailand and South Africa, destined for use within the Republic of Kenya.
This enables only roadworthy and environmentally friendly vehicles to enter the country, thereby ensuring that Kenya does not become a dumping ground for poor quality used vehicles.
Right-hand drive only vehicles are allowed into Kenya. There is an eight (8) year age restriction for used vehicles imported into Kenya, and up to one (1) year only allowed between date of manufacture and date of first registration. The passing of a pre-shipment roadworthiness inspection is required for all vehicle imports.
KENYA OFFICE CONTACT DETAILS
EAA Kenya
3rd Floor, Plot 17 Enterprise Road
PO Box 29263-00100 GPO
Nairobi, Kenya
Tel: 0729012003
Email:
[email protected]

FAQ FOR KENYA INSPECTIONS

Q: Tell me about the Kenya pre-shipment roadworthiness inspection
A: The Kenya Bureau of Standards (KEBS) requires that a pre-shipment inspection for roadworthiness be carried out on all used vehicles imported into the Republic of Kenya. EAA Company Limited has been contracted to KEBS as an authorized inspection agency for the pre-shipment inspection for roadworthiness of used vehicles. This inspection has been initiated by KEBS to minimize the risk of unsafe and substandard vehicles entering the Kenya market, thus ensuring health, safety and environmental protection for Kenyans. All used vehicles must meet the requirements of this important safety Pre-export inspection. Please ensure inspections are completed prior to export.
Q: What are the important factors of the Kenya Roadworthiness Inspection?
A: The vehicle must pass the mandated roadworthiness inspection, and this includes the use of calibrated equipment for testing of braking systems, side-slip, radiation levels, emissions and lighting etc.
• The age limit for vehicle imports is 8 years.
• Only up to 1 year difference between the date of manufacture and date of first registration.
• Only right-hand drive vehicles can be imported.
• Not to be considered a mechanical inspection.
• Should the pre-shipment inspection not be completed prior to the vehicle export, KEBS will impose a penalty in addition to the full cost of an inspection in Kenya.
• No LHD to RHD modifications are allowed.
Q: Application and inspection procedure
A: Please send an EAA Application form for (Kenya Only) to us by Email or complete our online booking form
• Please ensure to attach the copy of Export Certificate of your vehicle. (Please note that the inspection cannot be conducted when there is no Export Certificate).
• EAA will issue an invoice and email it to you by return.
• EAA will confirm the inspection place, the vehicle details, and the date of inspection booking via telephone or email, once payment is confirmed.
• After the inspection is completed and the vehicle is passed, EAA will send the inspection certificate to the Exporter. You may also confirm inspection details at the following E-Cert URL by input of your vehicle chassis number.
Q: What is the full cost of Inspection?
A: The following Inspection Fee will be paid in the Country of Inspection:
The inspection fees (payable directly to EAA) will be:
• Japan – USD$155
• United Kingdom – USD$225
• Singapore – USD$220
• United Arab Emirates – USD$192
• South Africa – USD$250
• Thailand – USD$250
Book your Kenya Roadworthiness inspection on-line here. Or..
Download a Kenya Roadworthiness Inspection form here (PDF). Or..
Download a Kenya Roadworthiness Inspection form here (Excel).